Did you know that the employment of software developers, QA analysts, and testers is projected to grow by 22% from 2020 to 2030, at a rate much faster than the average for all occupations?
This is great news for developers because it means they will always find work with relative ease. However, companies will have to work harder than before to attract the best devs out there.
A competitive salary and remote work have transformed from bonus benefits to the basic requirements for skilled developers.
You now have to offer more.
In this article, we'll go over what top developer talent expects from a workplace and show you how you can present your company in an attractive light.
Looking for top talent in the right places
Ideally, good candidates will find your company before you find them. But if you have to accelerate the recruitment process, you should look into niche dev communities.
If you list a job posting only on standard job marketplaces, top talent might overlook it.
Skilled developers usually don't visit such websites, especially if they are already employed; they focus on specialized communities instead.
To grab the attention of experienced devs, try posting your ad on job boards like Stack Overflow or DEV, a social network for software developers.
Also, despite being a general employment service, LinkedIn is still a great network to reach top developers.
According to their own research, IT professionals receive twice as many LinkedIn InMails versus the average LinkedIn member, and software engineers get more than two-and-a-half times as many.
The sites we've just mentioned enable agencies to approach candidates. This practice is referred to as outbound hiring.
This type of recruiting can be time-consuming, so you should strive to rely on inbound recruiting, where you attract potential candidates to reach out to you.
Whichever method you choose, you still have to motivate the candidates to send their applications in.
You can attract developer talent by creating a strong brand and highlighting an appealing employee value proposition, which we will elaborate on later in the article.
A less straightforward recruitment method is through knowledge sharing, which includes conferences and hackathons.
By hosting a hackathon, you get to showcase your company and demonstrate your company culture. This can motivate developers with similar values to contact you next time they decide to switch jobs.
Bug & crash reporting tool for mobile apps.
On the other hand, you could opt for a proactive approach and use hackathons as a scouting opportunity.
Hackathons and coding boot camps can help you spot ambitious individuals who create good code.
To confirm the quality of the code, it would help if your HR representative was accompanied by some of the technical roles of a software development team during the recruitment process.
Creating a compelling employee value proposition (EVP)
A good job description makes developers open the job advertisement. However, a compelling employee value proposition (EVP) makes them read it whole and apply.
EVPs are there to show the applicants what they get if they join a company, other than the salary.
It's vital to write a compelling EVP if you want to attract the best developer talent.
Chances are they already have good working conditions in their current positions, so you have to show what makes your company so appealing that they would risk the change.
For instance, developers are known for always wanting to learn more and build on their knowledge.
This is why Apple describes to potential hires how the company can help them grow in their expertise or even explore new career opportunities.
You can tailor your EVP to different aspects of your company. Career switching may not be viable for each company, but each company has something unique to offer.
In Google, the unique proposal is the global community, visible from the headline Code for everyone on the careers page.
This three-word description is powerful enough to inform the candidates that their work would have a worldwide impact.
Establishing a strong employer brand is crucial if your company relies on inbound hiring.
That way, you can attract passive candidates, i.e., those who are not actively looking for a new job but wouldn't mind the switch if a better opportunity came their way.
Moreover, Middle Market Center research on building the top team has shown that companies with compelling EVPs outperform their peers.
To appeal to top developer talent, you have to know what they want from their jobs.
A good starting point for determining what phrases to use is your own software development team.
You can ask your devs about what they enjoy the most about working in your company, and how the experience compares to their previous jobs. Use their answers as a base for creating an attractive EVP.
Also, remember that transparency is a crucial component of the hiring process, starting with job descriptions and EVPs. You should only promise what you can deliver.
Providing perks developers actually care about
A ping-pong table in the break room is a nice detail, but it shouldn't be your main selling point. To attract the best developer talent, you should identify the perks they genuinely care about.
If your company boasts of fostering a hip culture, it may be tempting to list a climbing wall and unlimited coffee and snacks in your job posting.
However, keep in mind that developers, especially experienced ones, have different priorities.
They want meaningful work, where they can put their creativity to use. Work-life balance and remote work options are also increasingly popular demands.
So, rather than fluffing the careers section of your website with small perks, try to explain how working at your company benefits the workers both on the job and at home, as HubSpot did.
HubSpot, a customer relationship management platform, attracts new talent by emphasizing work-life balance, which benefits not only employees but also their families.
Next, they talk about the importance of getting enough rest and prioritizing remote work.
They also mention a four-week paid sabbatical employees earn after five years in the company, showing that they're working on employee retention.
Some of the other perks listed are:
Healthcare
Parental benefits
Leadership programs
Ongoing learning
Employee stock purchase
You don't have to be a HubSpot-sized company to provide your employees with meaningful perks.
Even if offering unlimited vacation is not a realistic option, you can still find ways to attract experienced developers.
For instance, many workers dread the time spent in meetings, claiming that as much as half of meetings are time wasted.
To combat the problem, you could create a system where developers wouldn't have to attend all the meetings and could keep their workflow.
A solution like this wouldn't cost you a cent and could attract senior devs who want to focus on their work without interruptions.
Other work methods you can introduce to show the devs you're listening to their suggestions include letting them have a say in how they organize their space or allowing work-from-home days.
Offering competitive compensation packages
Although we've established that there's more to someone's decision whether to take on a job or not than money, compensation is an element too important to leave to chance.
Therefore, your efforts to attract developer talent should include offering competitive compensation packages.
In 2021, Stack Overflow conducted a pulse survey on what developers look for in future job opportunities. The most frequently selected answer was a better salary (65%).
To increase the transparency of your offer and make it more appealing, you should list all elements that your compensation package includes, such as:
Salary
Bonuses and commissions
Paid holidays
Paid sick leave
Medical insurance
Retirement savings plan
Some of these are legal requirements, while others are optional, so check the regulations for your state or country to ensure you're operating legally.
An additional way you can enhance transparency in the hiring process is by including salary ranges, whether you're hiring a local team or going remote.
For instance, this job posting for iOS SDK developers at Stream clearly states that salaries are based on national averages, and then specifies the range for the US-based candidates.
An unconventional strategy some companies use as a financial incentive for their employees is offering a discount for purchasing stock. For instance, HubSpot offers a 15% discount.
Employee stock purchase plans are not obligatory, but they're still worth noting because they might help you attract senior developers interested in long-term investments.
To sum up, many developers are out there looking for a new company to join. Yet, only a portion of them is qualified enough to fit the criteria of the best developer talent for your company.
This is why a competitive salary in tech is a must-have.
When writing about salaries in your company, don't forget to list other financial benefits your employees gain by joining.
Offering challenging work
If you want to attract the top dev talent, you can't lure them with promises of coding a login form for the thousandth time; offer them challenging, cutting-edge technologies instead.
When developers say they care about growth opportunities, they really mean it.
A survey on attracting and retaining tech talent has revealed that 45% of IT pros left their previous positions because they felt they lacked the opportunities for advancement.
More opportunity was also the leading reason why they decided to join their new company, followed by better compensation.
The third most popular reason for taking a new job was more challenging work.
Based on that, you could attract senior developers by assuring them there will be no repetitive tasks. Provide them with challenges where they can use their creativity instead.
In software development, challenging work can refer to the scope of projects, but also to the technologies used in the process.
In fact, languages, frameworks, and other technologies are the most important factors that could motivate a developer to choose one job over another, according to a 2020 developer survey conducted by Stack Overflow.
So, if your recruit wants to program in Kotlin, why force them to do Java.
You can find a list of the most "loved, dreaded, and wanted" programming languages as of 2021 here.
All in all, letting your devs use new technologies allows them to stay competitive and motivates them to advance even further.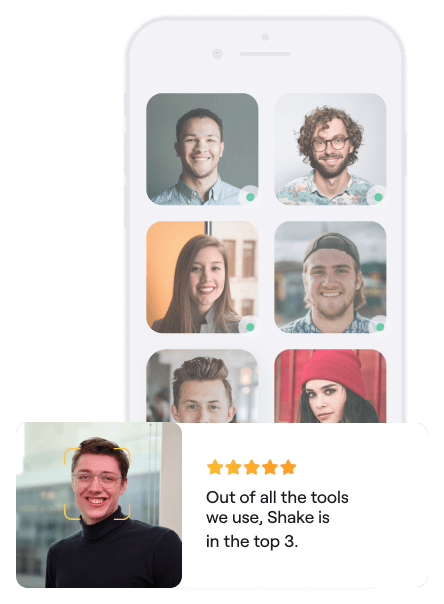 Bug and crash reporting tool for apps. That gets you all the data.
Besides benefiting their CVs, this practice also elevates your company as a whole.
There's no need to jump at adopting the latest technologies just to appear hip. Still, you could give the developers autonomy to choose the tech stack, as long as it fits the project.
Demonstrating opportunities for autonomy
Senior developers usually expect to have some control over the projects they work on, be it by selecting the team, or choosing the tools to use.
Because of that, your efforts to attract the best developers should include demonstrating where they will have opportunities to exercise their autonomy.
When Forbes asked CIOs and CTOs to list the qualities that tech professionals look for in a job, one of the values mentioned was autonomy.
For instance, Ron Cogburn, the CEO of Exela Technologies, said that companies should give developers a voice, implement their ideas, and let them know their contributions are valued.
"Job candidates of the highest quality tend to be the type that will value a greater level of autonomy, impact, and influence. The best way to find and keep high-quality tech developers is to empower them to play a larger role from ideation to launch."
An environment that values autonomy enables creativity and innovation to flow, contributing to happiness and productivity levels throughout the team.
So, if there's room for autonomy in your company, use it as a selling point to attract developers.
For example, here's how Shopify, a Canadian eCommerce platform, makes it clear right away that their employees enjoy autonomy in their jobs—an element that sets the company apart from the competition.
Of course, autonomy should come with accountability.
Your dev team should be aware that all the choices they make during the development process directly impact the final product and always keep the end goal in mind.
Conclusion
Hiring developers isn't rocket science, but it sometimes does get finicky, especially if you want to attract senior, more experienced engineers.
A method that will save your HR department a lot of time is inbound hiring, where candidates come to you. To succeed with it, you have to establish a strong brand presence.
A compelling employee value proposition lets the candidates know how your company could benefit their career and life in general. To craft one that's spot-on, list the perks developers actually care about, rather than generic ones.
Finally, hiring top talent doesn't guarantee retention.
But, if you ensure that your developers always have opportunities for growth, and work on challenging projects that allow them to constantly improve and stay motivated, your hiring process will be optimized.